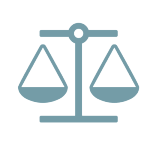 7th Circuit Grants Government Request to Dismiss False Claims Act Lawsuit
The U.S. Court of Appeals for the Seventh Circuit recently held that the Federal government has the right to dismiss a qui tam complaint without providing a specific reason for dismissal under the Federal Rules of Civil Procedure so long as dismissal is sought before the filing of an answer or a motion for summary judgment.
The Seventh Circuit first considered differing standards for government motions to dismiss qui tam complaints. The D.C. Circuit's standard is that the government has "unfettered" discretion for dismissal. Swift v. United States, 318 F.3d 250, 253 (D.C. Cir. 2003). The Ninth Circuit standard includes a burden-shifting scheme—the government must establish a "valid government purpose" to dismiss the claim and a "rational relation" between this purpose and the dismissal sought. United States ex rel. Sequoia Orange Co. v. Baird-Neece Packing Corp., 151 F.3d 1139, 1145 (9th Cir. 1998).
The Seventh Circuit disagreed with these competing standards and struck its own path. The court first found that the False Claims Act requires "the government to intervene before exercising any right" to dismiss the case, and that the motion to dismiss filed by the government should be "deemed a motion to intervene and then to dismiss," as the government was substantively seeking to intervene. Motions to intervene are appealable.
Under the Federal Rules of Civil Procedure, a plaintiff can dismiss an action prior to the opposing party serving an answer or a motion for summary judgment. According to the Seventh Circuit, and barring exceptional circumstances, this right is "absolute," and no reason is necessary to dismiss the action. The court noted, however, that facts may differ in future cases necessitating court approval of the dismissal. For instance, if the time for the government to intervene and dismiss the case under Federal rule of Civil Procedure 41(a), and the relator does not agree to a motion to dismiss, then a hearing to discuss the facts and evaluate the requested dismissal would be proper.