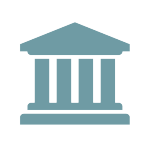 BCFP Issues Assessment Report on Remittance Rule
The BCFP has released the findings of its assessment of the Remittance Rule, addressing the costs and benefits of the Rule on the market, and the Rule's effectiveness in meeting goals outlined in the Dodd Frank Act.
The Dodd Frank Act requires the BCFP to conduct an assessment of each of its "significant rules" within five years of the effective date of the rule.  The assessment of the Remittance Rule is the first such review that the BCFP has completed.  In effect since October 2013, the Remittance Rule is intended to protect consumers in the United States who send money electronically to a person or business in a foreign country.  The Remittance Rule requires remittance transfer providers, such as banks and credit unions, to give consumers disclosures showing costs, fees, and other information before they pay for a remittance transfer and to provide cancellation and refund rights.  The Rule also requires remittance transfer providers to investigate if a consumer reports a problem with a transfer and to provide remedies for certain errors.  The Rule also contains specific provisions applicable to transfers that consumers schedule in advance or that are scheduled to recur on a regular basis.
Among the more notable findings in the report was that the volume of remittance transfers was increasing before the effective date of the Rule and continued to increase afterwards at the same or higher rate, and that the average price of remittances was declining before the Rule took effect and has continued to do so.  Although the BCFP's examinations uncovered mixed levels of Remittance Rule compliance across the industry, but the report noted that the BCFP has not filed any enforcement actions against remittance transfer providers under the Rule since it took effect.
The report states that remittance transfer providers incurred initial compliance costs of between $86 million and $92 million to come into compliance with the Remittance Rule when it went into effect, and ongoing compliance costs of at least $19 million but possibly as high as $102 million per year.  The report also found that consumers assert errors under the Remittance Rule's provisions for only 0.5% to 1.9% of remittance transfers, and that most asserted errors are attributable to consumer mistakes or other issues.
The Remittance Rule Assessment Report is available here.