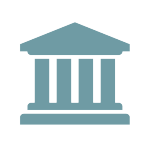 FHFA and BCFP Release Their First National Survey of Mortgage Originations Dataset for Public Use
The Federal Housing Finance Agency (FHFA) and Bureau of Consumer Financial Protection (BCFP) released for public use a new loan-level dataset collected through the National Survey of Mortgage Originations (NSMO) providing information about borrower experiences in obtaining a residential mortgage.
The NSMO is a component of the National Mortgage Database (NMDB®).  Surveys have been sent every quarter since 2014 to borrowers who recently obtained a closed-end first-lien residential mortgage in order to gain insight into their experiences and their future expectations.  The information has been compiled for 15 quarters and this dataset is the first public release.
Public use file is available in several formats including CSV, JSON, SAS (binary), SAS (transport), Stata and XML.