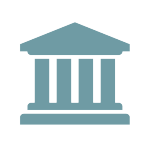 Money Transfer Company Pays $125M for Continuing to Allow Fraud Transfers
A major money transfer services company paid $125 million to settle allegations that it violated a previous order from 2009 requiring the company take specific steps to stop fraudulent money transfers.
The FTC alleged the company: (1) failed to promptly investigate and then discipline agent locations with high levels of consumer fraud; and (2) failed to properly monitor agents' money transfer activity and maintain appropriate technical safeguards to prevent fraud.
Specifically, the FTC alleged that the company did not terminate chain agents, agents with 10 or more locations, unless the chain agent itself was complicit in the fraud.  The FTC claimed that this standard allowed individual chain agent locations to commit more instances of fraud than non-chain agent locations.  Moreover, the FTC alleged the company's contracts with large chain agents did not allow it the authority to terminate agent locations as a remedial measure even though the previous order required the company terminate any location that may be complicit for fraud.  Additionally, the FTC alleged the company violated the previous order when the company's computerized fraud monitoring system malfunctioned for at least 18 months and the company neglected to mitigate the issue by adding individuals who the company knew, or should have known, were committing fraud to the company's internal watch list. The FTC also alleged that the company failed to properly train staff at its agent locations and failed to forward consumer complaints to the FTC as required by the previous order.
The $125 million payment is part of a global settlement that resolves allegations the company also violated a separate deferred prosecution agreement with the DOJ from 2012.
The FTC press release can be found here.