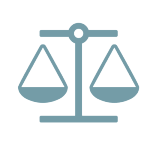 LPI Litigation Continues to Apply the Filed-Rate Doctrine
The Southern District of Florida has recently reinforced the application of the filed-rate doctrine in dismissing claims involving lender placed hazard insurance ("LPI").  In Fowler v. Caliber Home Loans, Inc., the court dismissed all claims, relying on general Eleventh Circuit case law involving the filed-rate doctrine, as well as the Second Circuit's opinion in Rothstein v. Balboa Ins. Co.
Residential mortgage borrowers are usually required to maintain insurance on the hazards specified by their lender.  When borrowers fail to maintain their insurance coverage, the mortgage servicer is authorized under the mortgage documents to obtain the coverage, which is often more expensive and less extensive than the coverage the borrower could separately obtain.
Dozens of class action lawsuits since 2010 have asserted claims that the mortgage servicers receive improper benefits from the LPI providers, often in the form of commissions, reinsurance commissions, expense reimbursements, or services at below market costs.  These claims are usually attacked through a motion to dismiss, arguing that the filed-rate doctrine bars the claims, because the fundamental attack is that the premium assessed by the servicer is too high.
Courts have applied the filed-rate doctrine unevenly.  Some motions to dismiss were granted, but many more were not, ostensibly because the plaintiffs alleged they were not attacking the filed-rate, but were attacking the defendant's misconduct.
The Rothstein opinion was the first Circuit court opinion to address the application of the filed-rate doctrine to LPI.  Rothstein unequivocally applied the filed-rate doctrine and dismissed the claims, explaining that the pass-through of the filed-rate by the servicer to the borrower did not affect the application of the doctrine.
Since Rothstein, a split in the case law has developed between the district courts in the Third Circuit, and the district courts in the Eleventh Circuit.  The district courts in the Third Circuit have relied on the Alston v Countrywide Fin. Corp. decision to deny motions to dismiss, ostensibly because Alston did not apply the filed-rate doctrine to mortgage insurance claims (not LPI) that allegedly violated RESPA.
The Fowler opinion is notable for its thorough analysis of both the Rothstein and Alston opinions, and its conclusion that Rothstein directly addressed the filed-rate doctrine, while Alston did not.  Further, subsequent case law in the Third Circuit, did apply the filed-rate doctrine in more analogous circumstances where misconduct and kickbacks were alleged.  The reasoning in Fowler suggests that continued reliance on Alston to avoid the filed-rate doctrine, should be unavailing.
Weiner Brodsky Kider represents clients throughout the United States against LPI claims.