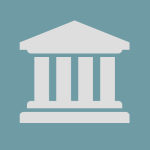 Arkansas Adopts Uniform State Test for MLOs Effective January 1, 2017
The Arkansas Securities Department recently announced that it will adopt a national uniform test for purposes of mortgage loan originator ("MLO") licensing in Arkansas.
In the announcement, posted via the National Mortgage Licensing System ("NMLS") Resource Center on November 22, 2016, the agency indicated that it will adopt the Uniform State Test ("UST") for state-licensed MLOs effective January 1, 2017. The Arkansas Securities Department is the 54th state agency to have adopted the UST.
The UST, launched by the NMLS in April 2013, replaces state-specific test components for states that adopt it. A passing result on the NMLS National Test with Uniform State Content satisfies the testing requirements for licensure in any states that adopt the UST.
The announcement from the Arkansas Securities Department can be found at: http://mortgage.nationwidelicensingsystem.org/news/nmlsnews/Pages/default.aspx.