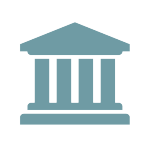 CFPB Publishes Rural Counties List for 2017
The CFPB has published the lists of rural or underserved counties for 2017 and has created a tool to help creditors determine which properties are located in a rural or underserved area.
Some entities that do business in rural or underserved counties are exempt from certain regulatory requirements of the Truth in Lending Act.
In addition to these lists, lenders can use the CFPB's Rural or Underserved Areas Tool to provide a safe harbor determination that a property is located in a rural or underserved area as defined in 12 CFR 1026.35(b)(2)(iv)(A) and (B). However, the tool is not applicable to the exemption from the §1026.35(c)(4) requirement for an additional appraisal, which is based on "rural county" and not "rural area." The CFPB publishes a list of counties that are entirely rural to facilitate compliance with the exemption in §1026.35(c)(4)(vii)(H). The landing page for the tool also contains FAQs that discuss safe harbors provided by the tool, formats, which years to select and uploading multiple addresses, etc.
These lists include the following U.S. territories as rural areas in their entireties: Guam, the Commonwealth of the Northern Mariana Islands, American Samoa and the U.S. Virgin Islands. These territories comprise areas that the U.S. Census Bureau treats as counties and that are neither metropolitan statistical areas or micropolitan statistical areas adjacent to metropolitan statistical areas.