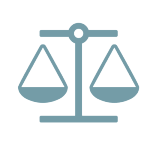 Federal Jurisdiction Remains Under CAFA After Dismissal of Class Claims
The United States Court of Appeals for the Eleventh Circuit recently held that state law claims were still within the district court's original federal jurisdiction under the Class Action Fairness Act ("CAFA"), even though the class claims had been dismissed. Reversing and remanding the district court's dismissal of the claims, the Court explained that CAFA provided an independent basis for original federal jurisdiction, and the doctrine of supplemental jurisdiction did not apply.
The lawsuit involved Wright Transportation ("Wright"), a company that held a fuel discount contract with Pilot LLC ("Pilot"). Wright filed class and individual state law claims against Pilot on behalf of itself and similarly situated entities, invoking the district court's jurisdiction under CAFA.
The class claims against Pilot were settled in a rival lawsuit. Because of the settlement, the district court dismissed Wright's class claims.
Wright's remaining claims were consolidated with other claims against Pilot in a Multi-District Litigation Panel ("MDL"). Subsequent proceedings in the MDL revealed that one of the sub-members of Pilot was a citizen of Alabama. This citizenship destroyed federal diversity jurisdiction for Wright's state law claims. The MDL remanded Wright's individual claims to the district court where Wright had initially filed its lawsuit. The MDL did not address whether CAFA gave it a basis to retain jurisdiction over Wright's individual state law claims.
After the remand of its state law claims, Wright sought dismissal to pursue its claims in an Alabama state court. Pilot opposed the motion, but the district court agreed with Wright. The district court held that Wright's claims should be dismissed because CAFA jurisdiction no longer existed where the class claims had been settled. Supplemental jurisdiction should not be exercised, as it was not in the interest of judicial economy.
On appeal to the Eleventh Circuit, Pilot argued that supplemental jurisdiction was irrelevant because the district court had original jurisdiction of Wright's state law claims under CAFA. The Eleventh Circuit agreed with Pilot, holding that a denial of class certification or other post-filing events does not eliminate CAFA jurisdiction. The Court concluded that CAFA conferred original federal jurisdiction for Wright's individual state law claims, and a supplemental jurisdiction analysis was not applicable.
The Opinion is available at: http://media.ca11.uscourts.gov/opinions/pub/files/201515184.pdf.
Weiner Brodsky Kider PC regularly represents mortgage lenders, servicers and other mortgage-related companies in state and federal courts and regulatory proceedings throughout the United States.