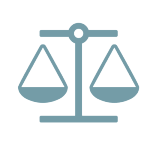 CFPB Sues Payday Lender over Allegedly Concealing Free Repayment Plans
On July 12, 2022, the CFPB filed a complaint seeking a permanent injunction and other forms of relief against a large payday lender for unfair, deceptive, and abusive acts in violation of the CFPA.
The CFPB alleges that the payday lender concealed free repayment plans from consumers. The CFPB claims that the payday lender first offered consumers only short grace periods or refinancing plans for a fee, even though the consumers had a contractual right to a free repayment plan. Prior to March 2020, the payday lender had a policy in place that only offered the free repayment plan after the customer rejected the first two offers in the "payment option waterfall." While the payday lender pledged to the CFPB that it would revise its practices by March 2020, the CFPB claims that it has not done so to date.
In addition, the CFPB alleges that the payday lender misrepresented the frequency with which it would try to charge borrowers' bank accounts when repaying loans and fees. The payday lender received authorization to re-initiate debit card transactions up to two times after an unsuccessful withdrawal attempt in some instances, but instead, its practice was to re-initiate the withdrawal attempt up to three times. By doing so, the CFPB alleges that the payday lender's withdrawals from borrower accounts on the third re-initiation were without authorization.
The CFPB seeks permanent injunctive relief, restitution, disgorgement, damages, civil money penalties, and other relief. The payday lender has not yet filed a response to the complaint.