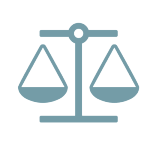 3rd Circuit Compels Arbitration Despite Challenge to Assignment of Contract
A three-judge panel from the U.S. Court of Appeals for the Third Circuit recently compelled arbitration on the threshold question of arbitrability in a class action alleging unlawful debt collection practices, holding that a challenge to the legality of the assignment of a contract that is subject to an arbitration agreement does not challenge the formation of the arbitration agreement itself.
The case arose when a debt collector purchased from a consumer discount company a consumer's defaulted debt. The debt was owed on a loan issued to the consumer under Pennsylvania's Consumer Discount Company Act (CDCA), which creates an exception to the state's usury law and requires subsequent purchasers of contracts formed under the statute to be licensed or to obtain written approval from the state's Department of Banking. The loan was subject to an arbitration agreement that delegates questions of arbitrability to arbitration and applies to assignees of the contract. Because the consumer discount company who purchased the consumer's debt allegedly did not have the proper licensure or written consent, the consumer challenged the validity of the assignment of his debt and argued that the debt collector's attempts to collect on the debt were unlawful and that he was not bound by the arbitration agreement as applied to the debt collector. The district court agreed that the assignment was invalid and denied the debt collector's motion to compel arbitration.
On appeal, the Third Circuit overturned the district court's decision, finding that assessing the validity of the arbitration agreement's delegation clause would improperly require a determination of the merits of the case—whether the assignment of the debt was valid—rendering the delegation clause meaningless. The panel reasoned that, because the validity of the arbitration agreement itself, which applies to assignees of the debt, was not questioned, and because the debt collector is an assignee, the "clear and unmistakable" agreement to delegate the question of arbitrability must be enforced, even if the assignment of the debt might later be invalidated.