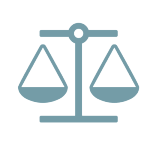 Consumer Protection Class Action Case Against Large National Bank Moves Forward
Earlier this month, a District Judge in the Western District of North Carolina denied a large national bank's (Bank's) Motion to Dismiss a pending class action lawsuit alleging the Bank was unjustly enriched when it violated the North Carolina Unfair and Deceptive Trade Practices Act (UDTPA).
According to the underlying Complaint, the Bank led customers to believe they were required to pay Automatic Clearing House (ACH) transfer fees, ranging from $3 to $10 per transfer, to transfer money from another bank to the Defendant Bank. As alleged, and unbeknownst to consumers, these fees could have been avoided had consumers initiated transfers from the transferring institution rather than initiating the transfer from the Bank.
The Bank's Motion to Dismiss alleged Plaintiff failed to allege any unfair or deceptive conduct by not showing that the Bank made any factually inaccurate statements, and the Bank claimed that failing to disclose to consumers that transfer fees could be avoided by initiating transfers through the other institution does not constitute a UDTPA violation absent a duty to disclose. Further, the Bank contests Plaintiff's claims that it was unjustly enriched by these fees, alleging, "a claim for unjust enrichment cannot be sustained when a contract governing the dispute exists[]," citing to the contract that existed between the Bank and the Plaintiff.
Despite the Bank's arguments in the Motion, the Court found Plaintiff's allegations sufficiently stated a claim constituting, "a core deceptive business practice barred by consumer protection laws across the country" – representing to consumers that they were required to pay a transfer fee that it did not have to pay, thereby convincing consumers to pay for an illusory or valueless service. The Court also refused to dismiss Plaintiff's unjust enrichment claims, reasoning that the "existence of a valid contract does not preclude an unjust enrichment claim if the subject matter of the suit is not directly covered by an enforceable contract provision." The Court continued, citing multiple other courts that have declined to dismiss claims of unjust enrichment at the motion to dismiss stage, finding dismissal would be premature.
In addition to this class action, a companion case filed in March 2021 against the Bank is pending in the Southern District of New York, stemming from the same theory of liability, and originally filed by the same Plaintiff and a similarly situated claimant. The Bank also filed a Motion to Dismiss in that case; however, the Southern District of New York granted in part the Bank's Motion as it pertained to a lack of personal and specific jurisdiction with respect to the Plaintiff named in the North Carolina matter. The Southern District matter continues with the other named claimant alleging that the Bank's transfer fees violate the New York Deceptive Practices Act.