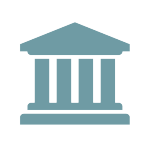 FFIEC Releases HMDA Quarterly Graphs Tool
The FFIEC recently released HMDA Quarterly Graphs, which provide quarterly data for at least 60,000 applications and covered loans. These interactive graphs allow users to better understand HMDA mortgage loan data and, for the first time, provide data regarding mortgage market trends during the collection year.
The Quarterly Graph tool allows users to review a total of 21 graphs that provide information regarding CLTV ratios, credit scores, debt-to-income ratios, denial rates, interest rates, loan & application counts, and total loan costs.  The Quarterly Graphs currently provide mortgage loan data for 2019, 2020, 2021, and the first quarter of 2022.