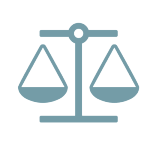 1st Circuit Holds Divorce Decree did not Extinguish Spousal Homestead Right
On February 19, 2019, the U.S. Court of Appeals for the First Circuit held that a spouse retained her homestead right under the plain language of a divorce decree which explicitly required ownership to be immediately transferred to the spouse.
As background, in 2001 the spouse's husband bought a property and only he was listed on the deed, even though the wife continuously resided at the property. The husband subsequently obtained two loans secured by a mortgage on the property. On the first loan originated in 2003, both the husband and wife executed the mortgage, which included a provision stating that the borrower and spouse released all homestead rights in the property. However, only the husband executed the second mortgage originated in 2004, which also waived his homestead rights. A few months later, the first mortgage loan balance was paid off and that mortgage was discharged.
In July 2013, the couple divorced by decree with the decree providing, among other things, that the wife was awarded the marital homestead property free and clear of any interest of the husband. Later that month, the bank began foreclosure proceedings on the property, and soon after, the husband deeded the property to the wife in accordance with the divorce decree.
The wife then filed a complaint in state court asserting a homestead right in the property and seeking to enjoin the foreclosure. The bank separately filed suit in federal court, under diversity jurisdiction, seeking a declaratory judgment either (1) that the bank's interest in the property was not subject to the wife's homestead right because that interest was terminated by the divorce decree; or (2) that the bank was entitled to equitable subrogation because, as successor to the second mortgage company, it had the right to step into the shoes of the first mortgage company and benefit from the wife's waiver of her homestead right in that mortgage since funds from the second loan were used to pay off the first loan.
The First Circuit affirmed the district court's holding that the wife retained her homestead right under the plain language of the divorce decree, which indicated the parties' intention that ownership of the property immediately transfer to the wife. While homestead rights may be waived voluntarily or intentionally relinquished, the Court found that the wife had not signed away her rights in the second mortgage and that no provisions regarding the marital homestead in the divorce decree negated the parties' clear intent to transfer ownership to the wife.
Finally, the First Circuit found that the district court correctly declined to apply equitable subrogation to defeat the wife's homestead right because there was no fraud, deception, or other misconduct in the procurement of funds spent on the property at issue. Equitable subrogation, under New Hampshire law, is a doctrine that applies where one who has discharged the debt of another may, under certain circumstances, succeed to the rights and position of the satisfied creditor. However, in New Hampshire equitable subrogation creates an exception to the application of the homestead right "only when there has been fraud, deception, or other misconduct in the procurement of funds spent on homestead."