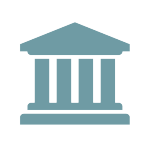 FTC Settles First Fake Paid Reviews Claim Against Online Marketer
The FTC recently entered into a consent order in the U.S. District Court for the Eastern District of New York with a diet supplement marketer, marking the first time the FTC has charged an online marketer with paying for fake reviews on an independent retail website.
As background, the FTC alleged that the diet supplement marketer advertised and sold the diet supplement on an independent retail website. The marketer then paid a third party website to post fake reviews about the product and to give it inflated ratings. In addition, the FTC alleged that the marketer made false claims regarding the efficacy of the diet supplement.
The consent order requires the marketer to refrain from making claims with respect to any diet supplement without competent and reliable scientific evidence for those claims. It also requires the marketer to send a notice to past customers to let them know that the marketer paid for false reviews and inflated ratings on the independent retail website. Finally, the consent order imposes a $12.8 million judgment, which is suspended upon payment of $50,000 and contingent on the marketer's furnishing of certain documents regarding its income tax obligations. Should the documents misrepresent the marketer's financial condition, the suspension on the judgment will be lifted.