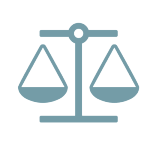 Supreme Court Holds Interlocutory Appeal Deadline Cannot Be Equitably Tolled
On February 26, 2019, the U.S. Supreme Court ruled that Federal Rule of Civil Procedure 23(f)'s 14-day deadline for petitioning a court of appeals to hear a discretionary appeal from a class certification order cannot be equitably tolled.
The case arose from a putative class action filed by a consumer against a company in federal district court, alleging that the company's marketing of a dietary supplement ran afoul of California consumer-protection law. The district court initially certified the class, but revisited the decision and decertified the class on February 20, 2015. The consumer informed the district court that he planned to file a motion for reconsideration, and the district court told him to file any such motion by March 12. The consumer filed the motion for reconsideration on March 12 (20 days after the decertification order), and the district court denied the motion on June 24. On July 8 (14 days after the motion for reconsideration was denied), the consumer petitioned the Ninth Circuit for permission to appeal the decertification order, which the company opposed as untimely. The Ninth Circuit deemed the petition timely, concluding that because Rule 23(f) is "non-jurisdictional," equitable remedies "softening the deadline" were available, and found tolling to be warranted because the consumer filed the motion for reconsideration within the deadline set by the district court and otherwise acted diligently.
The Supreme Court disagreed, explaining that the question of whether a rule precludes equitable tolling does not turn on its jurisdictional character, but rather on whether its text leaves room for such flexibility. The Supreme Court determined that the governing rules here – Federal Rules of Appellate Procedure 2 and 26(b) – make clear that Rule 23(f)'s deadline is not subject to equitable tolling. The Supreme Court found that while Appellate Rule 2 authorizes a court of appeals for good cause to suspend any provision of the rules, it does so with a conspicuous caveat: "except as otherwise provided in Rule 26(b)." The Supreme Court, in turn, found that appellate Rule 26(b), which generally authorizes extensions of time, includes the following express carveout: A court of appeals "may not extend the time to file . . . a petition for permission to appeal." The Supreme Court concluded that because the rules express a clear intent to compel rigorous enforcement of Rule 23(f)'s deadline, even where good cause for equitable tolling might otherwise exist, Rule 23(f)'s deadline is not subject to equitable tolling and the Ninth Circuit erred in accepting the petition on such grounds.