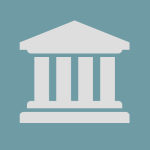 Washington and Connecticut Issue COVID-19 Related Advisories Permitting Certain Mortgage-Related Business to be Conducted From Home
Both Washington and Connecticut state agencies have issued advisories regarding the COVID-19 outbreak, permitting certain licensed mortgage business operations to further avoid the risk of virus exposure by having employees work at home. These advisories apply to mortgage loan originators in Washington and a broader list of consumer credit licensees in Connecticut. Individuals in both states who would normally be required to only work from licensed locations will be temporarily allowed to work from home.
The Washington Department of Financial Institutions regulatory guidance can be viewed here. The guidance temporarily (through June 5, 2020, unless changed or withdrawn) allows licensed mortgage loan originators to work from home, whether located in Washington State or another state, even if the home is not a licensed branch. The guidance further reminds licensees of the applicable data security provisions and that consumers cannot go to mortgage loan originators' homes if the individual is working from an unlicensed branch home during this time.
The Connecticut Department of Banking Memorandum (which covers consumer collection agencies, debt adjusters, debt negotiators, mortgage brokers, mortgage correspondent lenders, mortgage lenders, mortgage servicers, sales finance companies, small loan companies, and student loan services) states that, through April 30, 2020, the Department will take a "No Action Position" with respect to permitting individuals who work for these licensees to temporarily work from their unlicensed homes even though their work is normally required to be conducted at a licensed branch office location, provided that certain criteria are met. Such criteria include, e.g., that the individual continues to meet all other necessary licensure requirements, the licensable activity will not be conducted in person with members of the public from the home location, and the licensed entity will continue to exercise reasonable supervision of the licensable activity. The Memorandum can be viewed here.