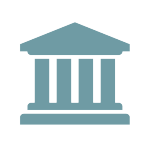 FHA Rescinds Guidance on Down Payment Assistance
FHA announced on August 13, 2019, that it has rescinded Mortgagee Letter 2019-06, on downpayment assistance provided by Governmental Entities, effective immediately. This action was published in Mortgagee Letter 2019-12, and rescinds not only Mortgagee Letter 2019-06, but also Mortgagee Letters 2019-07 and 2019-10, which had, respectively, extended and suspended the effective date of Mortgagee Letter 2019-12. WBK's previous coverage of the now-rescinded downpayment assistance guidance is available here.
The current FHA policy regarding borrower down payment assistance requirements is found in FHA's Single Family Housing Policy Handbook 4000.1.