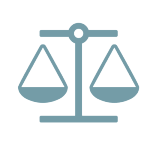 5th Circuit Certifies Equitable Subrogation Question to Supreme Court of Texas
The U.S. Court of Appeals for the Fifth Circuit recently asked the Supreme Court of Texas to answer whether a lender is entitled to recover on a homestead loan under the doctrine of equitable subrogation when that lender has failed to correct a curable state constitutional defect on the loan documents.
In this case, the borrower obtained a purchase-money loan to buy a homestead using the homestead as collateral.  Four years later, the borrower took out a second loan from a second lender to refinance the debt on the first loan.  The borrower later notified the second lender that the loan documents to the second loan contained a state constitutional deficiency, namely, that the acknowledgment of fair market value was not signed by the lender.  In response to the borrower's notification, the lender did not sign the document, but instead sent a new copy of the acknowledgment without an explanation for the lack of signature.  Thereafter, one of the government sponsored enterprises (GSEs) became the successor-in-interest for the borrower's second loan.  The GSE admitted it received the borrower's notice to cure, but offered no reason why it did not attempt to cure the deficiency.  The borrower sued the GSE to quiet title, claiming that the GSE's failure to comply with the Texas Constitution meant that the GSE did not possess a valid lien on the property and could not recover on the loan.
Under the Texas Constitution, a homeowner and the lender must satisfy various procedural requirements to secure a loan that uses a homestead as collateral, including the requirement that both the owner of the homestead and the lender sign a written acknowledgement as to the fair market value of the homestead property on the date the extension of credit is made.  If the lender fails to comply with these requirements, the borrower may notify the lender of the mistake, and if the lender does not correct the failure within 60 days, it may forfeit all principal and interest of the loan.  Nonetheless, even if the lender does not comply with the requirements, some lenders may be able to recover on the loan under the doctrine of equitable subrogation.  That doctrine generally allows a subsequent lender who pays off a previous loan to succeed to the rights of the prior creditor under the terms of the previous loan.  However, in those cases where Texas courts have applied equitable subrogation in favor of the lender, the constitutional defect was not exclusively the fault of the lender trying to recover on the loan, as it was in this case.  Believing that the Supreme Court of Texas has never answered whether in such a case a lender may use the doctrine of equitable subrogation to recover on a loan, the Fifth Circuit asked the Supreme Court of Texas to answer this state-law question.