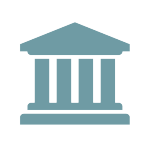 HUD Delays "Clarification" on Restrictions on Downpayment Assistance
On April 18, 2019, the Federal Housing Administration issued FHA Info #19-11 and Mortgagee Letter 19-06, setting forth specific documentation requirements for FHA loans where a Governmental Entity is providing downpayment assistance (DPA) that is part of the borrower's Minimum Required Investment (MRI).  Officially, these requirements clarify existing HUD policy, but as a practical matter, they significantly limit the ability of "Governmental Entities" to provide downpayment assistance that covers all or part of the borrower's minimum required investment (MRI).  At least one legal challenge to the Mortgagee Letter has already been filed, which has resulted in HUD agreeing to stay the effective date of the Mortgagee Letter for 90 days.  All of the restrictions discussed below refer specifically to DPA that covers all or part of the borrower's MRI, but some of the restrictions could have additional implications for other DPA as well.
The main changes announced in the Mortgagee Letter concern: 1) the geographic scope of the downpayment assistance that Governmental Entities can provide; 2) the documentation that a Mortgagee must collect in order to document that the DPA is from a permissible source; and 3) limitations on the ability of the Governmental Entity to recoup the funds that it uses to fund the DPA.
In terms of geographic scope, HUD will require Governmental Entities to be a federal, state, or local government, or an agency or instrumentality thereof, "within the jurisdiction in which the Property is located." HUD will further permit federally recognized Indian Tribes to provide DPA only when "operated on tribal land in which the Property is located or to enrolled members of the tribe." HUD has expressed informally for some time that a Governmental Entity must operate with the authorization of the jurisdiction in which it is providing DPA—this formalizes and expands that restriction.
The Mortgagee Letter requires a significant amount of additional documentation for DPA from Governmental Entities, beyond what was previously required by HUD Handbook 4000.1. In particular, the Mortgagee must obtain: documentation of governmental authority from the jurisdiction where the property is located (for federal, state, or local government agencies); a legal opinion from the Governmental Entity's attorney confirming the entity's status; and very specific evidence that the DPA is really being paid by the Governmental Entity, at or before closing.
Finally, the documentation requirements set forth in the Mortgagee Letter specify that the provision of DPA funds may not be "contingent upon any future transfer of the insured Mortgage to a specific entity."
The Mortgagee Letter states that it is effective for case numbers assigned on or after April 18, 2019. At press time, however, motion papers filed in the U.S. District Court for the District of Utah show that HUD has agreed to stay the implementation of the Mortgagee Letter for 90 days, through approximately July 23, 2019, as a result of a legal challenge.