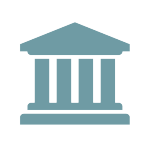 FHA Clarifies Mortgage Servicer Requirements under the HECM Final Rule
On August 24, 2017, FHA issued Mortgagee Letter 2017-11 ("ML 17-11") that clarifies the new servicing requirements under the FHA-insured Home Equity Conversion Mortgage ("HECM") final rule which was published on January 19, 2017 ("Final Rule").  The Final Rule's servicing requirements and the guidance provided in ML 17-11 will be effective for all HECMs with FHA case numbers assigned on or after September 19, 2017.
In addition to clarifying the effective date of the new servicing requirements under the Final Rule, ML 17-11 also provides additional guidance on the following:
Default for Unpaid Property Charges

If a borrower is unable or unwilling to repay the mortgagee for any mortgagee funds advanced to pay property charges, the mortgagee must submit a due and payable request within 30 calendar days of the later of: (1) the borrower's response to the mortgagee's written notification that an obligation of the mortgage was not met; or (2) the expiration of the borrower's 30-day response period to the notice.

Sale of Property Securing a Due and Payable HECM

When a HECM is due and payable, the borrower, eligible non-borrowing spouse, borrower's estate, or borrower's heir(s), as applicable, may sell the property for a minimum of 95% of the appraised value.

Cash for Keys Incentive and Relocation Incentive

HUD will reimburse mortgagees up to $3,000 for its payment of a Cash for Keys or relocation incentive, where either of the following apply: (1) the mortgagee paid the incentive to a borrower or other party with a legal right to dispose of the property in association with a deed-in-lieu transaction, provided the property was deeded to the mortgagee within six months of the due or payable date; or (2) the mortgagee paid a financial incentive to a bona fide tenant who vacated the property prior to an eviction initiated by the mortgagee.
 The full text of ML 17-11 can be found at: https://portal.hud.gov/hudportal/documents/huddoc?id=17-11ml.pdf.