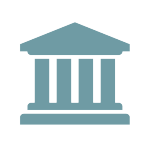 FHA Revises HECM Mortgage Insurance Premium Rates and Principal Limit Factors
On August 29, 2017, FHA issued Mortgagee Letter 2017-12 ("ML 17-12"), which revises the FHA-insured Home Equity Conversion Mortgage ("HECM") initial and annual mortgage insurance premium ("MIP") rates, and the HECM principal limit factors ("PLFs").  The changes made by ML 17-12 will be effective for all HECMs with FHA case numbers assigned on or after October 2, 2017.
For all HECMs, regardless of the amount of disbursements made to or on behalf of the borrower during the first 12-month disbursement period, the initial MIP rate will be two percent (2.00%) of the maximum claim amount and the annual MIP rate will be one-half of one percent (0.50%) of the outstanding mortgage balance.  FHA also revised the HECM PLFs, which are used to determine a borrower's principal limit.  At current interest rates, FHA states that the "[revised] PLFs will be lower compared to prior levels."
The full text of ML 17-12 can be found at: https://portal.hud.gov/hudportal/documents/huddoc?id=17-12ml.pdf.