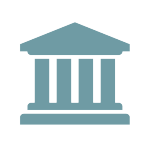 Wells Fargo and the Department of Justice Agree to $1.2B Settlement
Wells Fargo and the Department of Justice ("DOJ") have agreed to settle Federal Housing Administration ("FHA") claims for the time period from 2001-2010. In a filing with the Securities and Exchange Commission, Wells Fargo stated that it had agreed in principle to terms with the DOJ.
The settlement will resolve a lawsuit filed by the DOJ in October 2012, in which the DOJ sought damages and civil penalties from Wells Fargo under the False Claims Act. The DOJ had alleged reckless lending practices and the knowing improper classification of loans as qualifying for FHA insurance when they did not. As a result of the settlement, Wells Fargo will reduce its net income for the year ending December 31, 2015 by $134 million.
Although Wells Fargo and the DOJ have agreed to terms in principle, there is as yet no written agreement, and it is possible that the two may not come to terms on the final documentation.
Wells Fargo's SEC Form 8-K filing is available here: http://www.sec.gov/Archives/edgar/data/72971/000007297116000967/form8k232016.htm.