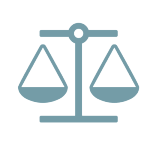 Fourth Circuit Strikes Down Arbitration Agreement
The Fourth Circuit recently refused to enforce an arbitration provision, which prohibited the arbitrator from applying federal law.  By prohibiting the application of federal law, the provision effectively precluded liability for violations of federal statues governing lending and debt collection practices, which was inconsistent with the language and logic of Supreme Court precedents.
James Hayes had received a payday loan from Western Sky Financial, LLC, which was owned by the Cheyenne River Sioux Tribe. The defendant, Delbert Services Corporation, later became the loan servicer. Delbert did not claim any tribal affiliation. Western Sky had attempted to avoid compliance with federal laws by compelling borrowers to arbitrate claims and prohibiting the arbitrator from applying any federal or state law. Hayes initiated a class action lawsuit against Delbert's debt collection practices, which he alleged violated federal law.
The loan agreement provided that it was "subject solely to the exclusive laws and jurisdiction of the Cheyenne River Sioux Tribe," and "no other state or federal law or regulation shall apply to this Loan Agreement." The arbitration provision mirrored the loan agreement, and called for governance by "the law of the Cheyenne River Sioux Tribe," and that the arbitrator would not apply "any law other than the law of the Cheyenne River Sioux Tribe of Indians to this Agreement."
Explaining that the Supreme Court had previously upheld agreements giving arbitrators the authority to arbitrate federal statutory rights several times, the Fourth Circuit noted the Supreme Court had also cautioned that an arbitration provision could not substantively waive federally protected civil rights. Although the arbitration agreement gave the borrower the right to select the arbitration organization to administer the arbitration, the Fourth Circuit found the arbitration provision was invalid, because it unambiguously forbade an arbitrator from applying applicable federal law.
Further, the Fourth Circuit observed that Western Sky had "underhandedly disguised" a waiver of rights as a choice of law clause.  Western Sky could not avoid federal statutes in this fashion, making the choice of law provision unenforceable.
In an attempt to preserve the arbitration provision, Delbert argued that the choice of law provision was severable from the loan agreement.  The Fourth Circuit was not persuaded.  Since the entire arbitration provision was designed to allow Western Sky to circumvent federally prohibited loan and collection practices, the arbitration provision could not be enforced.
Weiner Brodsky Kider PC regularly represents clients throughout the United States in connection with arbitration provisions.