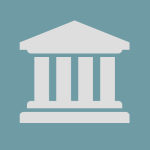 Washington Amends the Foreclosure Fairness Act
Washington recently enacted House Bill 1108 to amend provisions governing foreclosure actions in response to a likely increase in forthcoming foreclosure activity. The bill was approved on May 3, 2021.
The Washington Foreclosure Fairness Act imposes certain mediation, reporting, and payment provisions on beneficiaries recording notices of trustee's sales of residential real property occurring in the state. There are, however, exemptions granted to certain beneficiaries whose number of trustee's sales and recorded notices of trustee's fall below specific thresholds sales in the preceding year.
Applying these thresholds to "the preceding year," however, is likely to result in subjecting few beneficiaries to the Act's requirements in 2021 and 2022 as a result of the foreclosure moratoriums, which began in March of 2020 and have extended into 2021. To avoid this result, the bill, amends the applicable exemptions of the Act to evaluate the eligibility for an exemption based on activity in 2019; these amendments took effect immediately and only apply for the 2021 and 2022 calendar years.
The bill also, among other things, amends the requirements imposed on every beneficiary issuing notices of default, or causing notices of default to be issued on its behalf, on residential real property, effective January 1, 2022. The changes include, for example, decreasing the amount owed per property and per notice of default from $350 to $250, paid to the Washington Department of Commerce to be deposited into the foreclosure fairness account. The changes also, in part, raise the threshold from 50 notices to 250 notices for purposes of exempting from these requirements any beneficiary of loan servicer that is a federally insured depository institution.