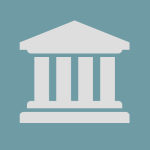 Washington Adopts Rules Allowing Work-From-Home MLOs  
Washington recently adopted amended rules allowing licensed mortgage loan originators to work from the originator's home under certain conditions, without requiring the home to be licensed as a branch.
Among other conditions, a company allowing licensed originators to work from home must: (1) have written policies and procedures that include appropriate risk-based monitoring and oversight processes for the supervision of loan originators working from their residence; (2) ensure that the loan originator's access to the company's information platforms and customer information is in accordance with the licensee's comprehensive written information security plan; (3) provide means of securing all communications containing a customer's protected personal information in compliance with federal and state information security requirements; and (4) the loan originator's residence may not be held out in any manner as a licensed main or branch location, unless it is licensed as a main or branch location.
This change is effective on December 31, 2022.