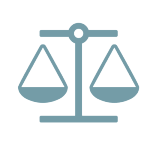 CFPB Closes 2022 with $3.7 Billion Consent Order Against National Bank
Just prior to the close of 2022, the CFPB issued a Consent Order against one of the nation's largest banks regarding the institution's automobile loan servicing, mortgage servicing, and consumer deposit account activities dating back to 2011. The Bureau's Order requires the bank to provide more than $2 billion to consumers harmed by various violations of the CFPA, and a $1.7 billion penalty to be paid to the Bureau's Civil Penalty Fund.
With respect to mortgage servicing specifically, the Bureau alleged that the bank harmed consumers by improperly denying mortgage loan modification applications and erroneously miscalculating mortgage-related fees and other charges.
From approximately 2011 to 2018, the Bureau notes in the Order, the bank experienced technical and internal control failures causing otherwise qualified borrowers to be denied loan modifications. These errors allegedly caused 3,200 mortgage accounts to suffer incorrect loss-mitigation outcomes, including wrongful foreclosures. Approximately $77.2 million in consumer remediation is being provided as a result.
Additionally, from 2013 to 2018, 190 borrowers with GSE loans were not offered "no-application" modifications because borrowers were erroneously identified as being deceased. Pursuant to the Order, approximately $2.4 million in remediation is being paid to these consumers. Other mortgage servicing operational errors outlined in the Order include unwanted charges and fees being assessed when some consumers paid off mortgages that were subject to foreclosure judgment, failures by the bank to pay timely and correct property tax amounts, and miscalculation of interest rates on certain ARMs after loan modifications ended.
As for the bank's consumer deposit account acts and practices, the Order alleges that the bank: i) improperly froze consumer accounts using the bank's automated system when it appeared a fraudulent deposit was made, requiring $160 million in remediation to consumers who were unable to access accounts during the freezes; ii) failed to disclose to consumers that their checking account monthly service fee waivers would only accrue when they used their bank debit cards for transactions that posted during statement cycles, affecting more than 4 million consumers and requiring $141 million in remediation; and iii) improperly assessed "authorized positive" overdraft fees against consumers who had sufficient funds at the time they made debit card and ATM transactions, but whose accounts were later deemed to have insufficient funds when those transactions settled.
The bank stipulated to the consent order without admitting or denying any findings of fact or conclusions of law, except as to the Bureau's jurisdiction over it and the subject matter of the administrative proceeding.