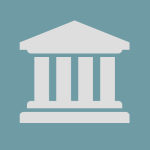 Virginia Revises Law Regarding Filing of Trade Names
Governor Ralph Northam signed into law on March 16, 2017, Senate Bill 1309, changing the requirement that trade names be filed at the county and independent city level to requiring that trade names only be filed with the Virginia State Corporation Commission (SCC). The new law takes effect January 1, 2020.
Currently, entities or individuals that want to use a trade name in Virginia must file with the clerk of court of each individual county and independent city in the state and then submit certified copies of the trade name filings with an additional fee to the SCC. The new law allows for the filing of trade names only at the SCC. The effective date of this change was moved from May 1, 2019 to January 1, 2020 with House Bill 170, which was signed on March 9, 2018.