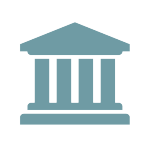 FHA Issues Update to Single Family Housing Policy Handbook
On October 24, 2019, FHA announced in FHA Info #19-53 the publication of its quarterly update to the Single Family Housing Policy Handbook 4000.1.
The changes include updates and clarification regarding FHA's loan servicing and insurance claim policies. Also included are updates to other sections of the Handbook covering Loan-to-Value percentages for cash-out refinances and new HUD forms for condominiums.
The servicing and claims updates include:
Revised guidance for FHA HAMP Trial Payment Plan terms.
Clarification for Property and Preservation timeframe requirements for vacant properties.
Clarification of the timeframe for submitting Supplemental Claims for reconveyance.
Restructured FHA's Loss Mitigation Options for borrowers in Presidentially-Declared Major Disaster Areas.
Additional updates include:
Maximum Loan-to-Value and Combined Loan-to-Value percentages for cash-out refinance mortgages.
Updates to the condominium sections under "Required Documents" to incorporate reference to the newly approved HUD forms.
Unless noted otherwise in the Handbook Transmittal, the previously announced effective dates for the changes are not impacted by the Handbook updates.
Handbook changes set forth in Section II of the Transmittal may be implemented with the original effective date of October 15, 2019, but must be implemented for case numbers assigned on or after January 2, 2020.
Changes set forth in Section III and IV may be implemented immediately, but must be implemented no later than January 2, 2020.