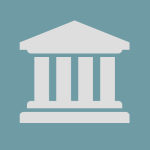 Virginia Amends Rules Governing Mortgage Lenders, Brokers, and MLOs
Virginia has adopted amendments to its regulations governing mortgage lenders, brokers, and mortgage loan originators.  The amendments require mortgage lenders and brokers ("Licensees") to renew their licenses at the end of each year, file quarterly mortgage call reports through the Nationwide Mortgage Licensing System and Registry ("NMLSR") instead of an annual report with the Virginia Bureau of Financial Institutions, maintain a transaction journal that reports 11 data points for each loan application received, renew approved office locations each calendar year, and clarify that Licensees will receive a single license instead of a license for each approved office location.
The amendments also define, among other things, "bona fide employee," "lead generator," "mortgage lender," "stockholder," and "mortgage broker." Notably, a "lead generator" is defined to mean a "person who engages in a form of marketing activity in which the person collects and transmits a prospective borrower's contact information and minimal information pertaining to potential mortgage loans." Under the new regulations, persons who collect a prospective borrower's social security number or sufficient personal information to enable a mortgage broker or mortgage lender to evaluate the prospective borrower's creditworthiness are excluded from coverage.  The amendments also clarify that a "lead generator" will not be considered a "mortgage broker" so long as the person is not engaged in other activities for which a mortgage broker license is required.
The amendments are effective May 15, 2017.
See the Virginia website for the full text of the regulations: http://register.dls.virginia.gov/details.aspx?id=6324.