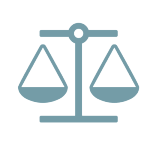 Ninth Circuit Denies Removal – No CAFA Jurisdiction for Non-binding Bellwether-Trial
Recently, the Ninth Circuit Court of Appeals denied a defendant's request for removal to federal court under the Class Action Fairness Act's ("CAFA") mass action provision, because the plaintiffs had not proposed a joint trial of their claims.  CAFA's mass action provision allows a party to remove a case to federal court if 100 or more plaintiffs take the affirmative step of proposing to try their claims jointly, such as by requesting assignment to a single judge for the purposes of discovery and trial.
Plaintiffs in Dunson et al., v. Cordis Corporation, filed a motion in California state court to combine eight different but related actions into one consolidated action for all pretrial purposes, including discovery and other proceedings.  Plaintiffs also asked for a bellwether-trial process.  Defendant removed the cases to federal court asserting that plaintiffs' bellweather request triggered jurisdiction under CAFA's mass action provision.  Plaintiffs' moved to remand, arguing jurisdiction under CAFA did not apply, because they were not asking to try their claims jointly.  Rather, they were only asking for consolidation to resolve pretrial issues and to conduct a bellwether-trial.  The issue the Ninth Circuit addressed was whether the bellwether-trial amounted to a proposal to try the claims jointly.
The answer to that question depended on which kind of bellwether-trial the plaintiffs were seeking.  The Ninth Circuit recognized two types: one where the result would be binding upon the other plaintiffs; or one where the result would only bind the parties involved in the bellwether-trial itself.  Only in the former instance would the bellwether-trial constitute a proposal by the plaintiffs to try the claims jointly, thereby triggering jurisdiction under CAFA.
The appellate court held the bellwether-trial requested by plaintiffs in this case would not constitute a proposal to try the claims jointly, and therefore did not trigger jurisdiction under CAFA.  When a plaintiff proposes a bellwether trial, without saying more, the Ninth Circuit does not presume that it will be binding on the other plaintiffs in the related cases.  Although plaintiffs here stated they wanted the bellwether-trial process to "avoid the risk of inconsistent adjudications," the Ninth Circuit did not find that language sufficient to show plaintiffs requested a trial where the results would be binding on plaintiffs in related cases.
In light of the Ninth Circuit's requirement for explicit language about the binding results of bellweather-trials, defendants can expect plaintiffs to avoid such language in their pleading when they are trying to avoid federal jurisdiction.  Defendants will need to be alert to the first indication that plaintiffs are seeking a binding result so as to remove timely in appropriate cases under CAFA.
The entire Ninth Circuit opinion may be found here.