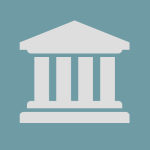 Virginia Adopts Provisions Related to Homeowner and Tenant Protections
Virginia recently enacted House Bill (HB) 2175, which provides for various protections for homeowners and tenants of manufactured home parks.
HB 2175 provides, among other matters, provisions regarding (i) restricting a judgement creditor's ability to enforce a judgment lien if the judgment does not exceed $25,000; (ii) prohibiting a trustee from selling a property in a foreclosure sale without receiving an affidavit confirming the notice was sent to the owner, and requiring a copy of such notice be attached to the affidavit; (iii) increasing the notice period for a foreclosure sale from 14 to 60 days and mandating such notice include information regarding housing counseling; (iv) requiring localities to incorporate strategies to promote manufactured housing as a source of affordable housing into their comprehensive plans; (v) requiring the Director of Housing and Community Development to develop a statement of tenant rights and responsibilities explaining in plain language the rights and responsibilities of tenants under the Virginia Manufactured Home Lot Rental Act; and (vi) requiring the landlord of a manufactured home park to provide tenants who own their manufactured home with information about housing assistance and legal aid organizations. The changes made by HB 2175 become effective on July 1, 2021, except the provisions related to trustee requirements in a foreclosure sale, which become effective on October 1, 2021.