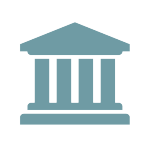 VA Updates Forbearance Guidance and Extends Foreclosure and Eviction Relief
The Department of Veterans Affairs (VA) issued Circular 26-21-04 to update forbearance guidance and Circular 26-21-05 to extend foreclosure and eviction relief for borrowers affected by COVID-19.
Circular 26-21-04 states that VA expects servicers to approve a veteran's request for COVID-19 forbearance, or continued forbearance, regardless of the delinquency status of the VA-guaranteed loan. Servicers may approve a veteran's initial COVID-19 forbearance request if it is made on or before June 30, 2021. The initial request may be granted for up to six months, which may be extended for another six months. Veterans who requested initial COVID-19 forbearance on or before June 30, 2020, may also request up to two additional three-month periods of forbearance, after the expiration of the twelve-month forbearance period. Neither of these additional periods may extend beyond December 31, 2021. Servicers should waive all late charges, fees, and penalties in connection with payments missed during a COVID-19 forbearance.
As discussed in a prior WBK article earlier this year, VA had extended foreclosure and eviction relief through February 28, 2021. Circular 26-21-05 extends the foreclosure and eviction moratorium through June 30, 2021.