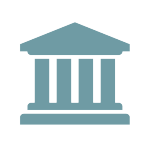 FHA Announces Extensions of Single Family Policy Flexibilities to Maintain Mortgage Originations and 203(k) Rehabilitation Projects
FHA extended, through June 30, 2021, a set of single family policies for single family lenders and servicers in order to maintain new originations and that allow 203(k) projects to continue during the COVID-19 pandemic.
Mortgagee letters 2021-06 and 2021-07 extend temporary policies for Single Family Title II forward and Home Equity Conversion Mortgages that include:
Use of an exterior-only appraisal scope of work; and
Re-verification of employment, verification of self-employment income, and verification of rental income.  
Only for single Family Title II forward 203(k) mortgages, the temporary policies for the administration of escrow accounts for borrowers in forbearance have also been extended.