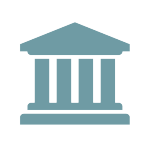 VA Proposes Amendment to Rules on VA-backed Refinance Loans
The Department of Veterans Affairs (VA) recently proposed an amendment to its rules governing VA-backed interest rate reduction refinancing loans (IRRRLs).
The VA's proposed amendment seeks to bring the existing rule into accord with statutory requirements passed by Congress in 2019. The statutory requirements—contained in the Economic Growth, Regulatory Relief, and Consumer Protection Act and the Protecting Affordable Mortgages for Veterans Act of 2019—outline the circumstances in which the VA may guarantee or insure refinance loans. These statutes specifically changed the standards for recoupment, seasoning, and net tangible benefits.
Consistent with these new statutory requirements, the VA's proposed amendment would set forth a maximum recoupment period of 36 months. The proposed amendment also contains a formula to assist veterans in calculating the recoupment period.
The VA's proposed amendment would also clarify loan seasoning standards. To be eligible for refinancing, a loan must satisfy two seasoning statutory elements: first, the veteran must have made at least six consecutive monthly payments on the loan being refinanced; and second, the loan's note date must be a date that is not less than 210 days after the first payment due date.
The VA's proposed amendment would clarify net tangible benefit (NTB) requirements by establishing a NTB test. The test would include requirements as to the loan's fitness and disclosure requirements to help veterans understand the financial implications of the refinance transaction.
Finally, the proposed amendment makes certain technical changes for ease of reading.
Comments are due by January 3, 2023.