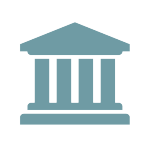 HUD Affordable Housing Grant Available to Small Communities
HUD recently announced a Notice of Funding Opportunity through the HOPE VI Main Street Program to assist small communities in renovating central business districts by replacing unused and obsolete commercial spaces with affordable housing units.
The HOPE VI Main Street Program objectives include: (i) redeveloping central business districts, (ii) preserving historic or traditional Main Street area properties, (iii) enhancing economic development efforts, and (iv) providing affordable housing. The grant is available to local governments with a maximum population of 50,000 and no more than 100 housing units in an existing Main Street rejuvenation project.
HUD expects to grant two awards from the $1,000,000 in funds available. Local governments may apply for the grant through January 31, 2023.