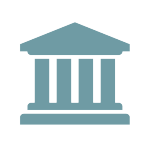 VA Issues Guidance for Use of Alternative Appraisal Methods
Recently, the VA issued Circular 26-22-13, outlining procedures for using alternative home valuation methods in completing appraisal reports, and clarifying the specific circumstances for when these alternative methods may be used for VA-guaranteed loans.
The Circular expounds on guidance issued in March of 2020, in response to the COVID-19 pandemic and the associated lockdowns, as well as a shortage of appraisers in select markets across the country. At the time, the VA announced it would temporarily allow for appraisal reports to be completed through Exterior-only Appraisals or Desktop Appraisals, but this most recent Circular clarifies that appraisers and lenders may continue to utilize these methods under certain circumstances specified in the circular.
This Circular provides guidance for when each method is acceptable in the Appraisal Assignment Waterfall. According to the Waterfall, Interior Appraisals where the VA appraiser or a designee has observed both the interior and exterior of the house and reviewed information from public records or similar sources, is acceptable for all VA-guaranteed loans and transactions. Exterior-only Appraisals and Desktop Appraisals are appropriate if: (a) the lender has been approved to participate in the Lender Appraisal Processing Program (LAPP); (b) the purchase price does not exceed the current conforming loan limit for the jurisdiction; (c) the property is a single-family home, not a manufactured home or condo, is not located on a leasehold estate, and is not undergoing renovations; and (d) the applying Veteran is making a down payment of at least 20% of the purchase price or it has been more than 7 days since the lender requested an appraisal and the VA has yet to assign the case to an appraiser.