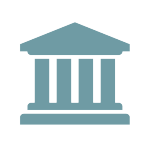 FHA Issues Mortgagee Letter Requiring Mortgagees to Obtain UEIs
FHA recently issued Mortgagee Letter 2022-14 to notify FHA-approved mortgagees, and applicants seeking FHA approval, of the requirement to register for, obtain, and provide a Unique Entity Identifier (UEI). This is in response to the General Services Administration (GSA) announcement that all entities "currently conducting or seeking to do business with the federal government" must register a UEI in GSA's System of Award Management.
The Mortgagee Letter explains how FHA-approved mortgagees, or applicants seeking FHA approval, can register for and obtain an active UEI, what information will need to be provided to do so, and how that information must match the data provided to FHA through the Lender Electronic Assessment Portal (LEAP).
These policy changes will be incorporated into a forthcoming update of the FHA Handbook 4000.1 and mortgagees must input their UEIs by December 31, 2022.