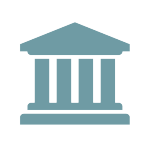 VA Addresses Loan Repayment Relief for Borrowers Affected by COVID-19
VA Circular Letter 26-21-07 (Circular) reaffirms the Department of Veterans Affairs commitment to helping VA borrowers experiencing financial hardship caused by COVID-19. The Circular updates home retention options and alternatives to foreclosure.
VA encourages servicers to consider all home retention options and interact with borrowers to select appropriate options, including, alternatives to foreclosure where home retention is not feasible. Servicers are encouraged to use the guidance found in Chapter 5 of the VA servicer Handbook M26-4 for retention and alternatives to foreclosure. VA also makes it clear that they may not require a borrower to make a lump sum payment to bring a loan current. The Circular also notes that servicers can utilize a loan deferment option in certain cases where one or more payments have been missed due to the pandemic, even if such payments are subject to a CARES Act forbearance.