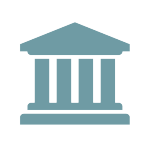 CFPB Issues Mortgage Servicing Compliance Bulletin
The CFPB recently issued a compliance bulletin on "Supervision and Enforcement Priorities Regarding Housing Insecurity," stating that the CFPB will be paying attention to how mortgage servicers respond to borrowers requesting loss mitigation assistance.
Bulletin 2021-02 is intended to warn mortgage servicers that they should be prepared for "a wave of avoidable foreclosures this fall" when COVID-19 related federal mortgage protections expire. The Bulletin stated that the CFPB expects an "extraordinarily high volume of loans needing loss mitigation assistance at relatively the same time" and that the agency is concerned borrowers may not receive effective communication from servicers and that borrowers' loss mitigation applications are at risk of not being adequately processed. With this Bulletin the CFPB announced its intention to prioritize mortgage servicing in its enforcement and supervision work within the coming year.
In the Bulletin the CFPB urged services to dedicate "sufficient resources and staff to ensure they can communicate clearly with borrowers, effectively manage borrower requests for assistance, and thereby reduce foreclosures." Specifically the CFPB highlighted eight areas where they would pay particular attention, including:
Whether servicers are providing clear and readily understandable information to borrowers about payment assistance options;
Whether servicers are complying with Regulation X outreach efforts, including whether servicers contact borrowers in forbearance before the end of the forbearance period;
Whether servicers are complying with the prohibition on discrimination against any applicant with respect to a credit transaction under ECOA and Regulation B, including whether servicers are managing communications with limited English proficiency borrowers and whether servicers are properly evaluating income from public assistance, child-support, alimony or other sources, to the extent the servicer is required to use income in determining eligibility for loss mitigation options;
Whether servicers are promptly handling loss mitigation inquiries or if there are unreasonably long hold times on phone lines. The CFPB plans to scrutinize servicers whose hold times are significantly longer than industry averages.
Whether servicers policies and procedures are reasonably designed to achieve the continuity of contact objectives and ensure that delinquent borrowers receive accurate information about their loss mitigation options;
Whether servicers are evaluating loss mitigation applications consistent with the requirements under Regulation X to promote timely and consistent evaluations;
Whether servicers are complying with foreclosure restrictions (in Regulation X, as well as other federal and state foreclosure restrictions); and
Whether servicers are reporting credit obligations and accounts appropriately under FCRA.
In announcing the Bulletin the Acting CFPB Director Dave Uejio stated "There is a tidal wave of distressed homeowners who will need help from their mortgage servicers in the coming months. Responsible servicers should be preparing now. There is no time to waste, and no excuse for inaction. No one should be surprised by what is coming."
Alongside the publication of the Bulletin and the CFPB's separate Notice of Proposed Rulemaking (see link below), the CFPB also issued a blog post on mortgage servicer communication strategies during COVID-19. The post discussed the need for servicers to understand their consumers' contact preferences, which is the key to homeowner engagement, and to use all available tools to reach borrowers, including non-traditional mail techniques such as:
Using multi-media channels to meet customer preferences such as text or personalized email;
Developing and using self-service web-based tools and customer portals that can help borrowers identify loan assistance options;
Providing communications that are tailored to a borrower's specific options depending on who owns their loans (e.g., FHA, VA, Fannie Mae or Freddie Mac); and
Providing information in multiple language to assist limited English proficiency borrowers.
WBK's coverage of the CFPB's proposed rule to amend Regulation X can be found here.