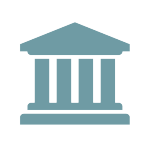 U.S. Regulators Fine Foreign Bank $1.3 Billion over OFAC Violations
On April 15, 2019, several U.S. regulators announced settlement agreements with a foreign bank and its subsidiaries for alleged violations of a number of Office of Foreign Assets Control (OFAC) regulations relating to U.S. sanctions programs, including those related to weapons of mass destruction proliferation, global terrorism, and the countries of Burma, Cuba, Iran, Libya, Sudan, and Syria.  The agencies included the Federal Reserve Board, the Department of Justice, the OFAC (which is part of the Treasury Department), and the New York Department of Financial Services.
The regulators alleged that the bank used non-transparent methods to move at least $393 million through the U.S. financial system on behalf of customers located or doing business in sanctioned countries or customers otherwise specifically prohibited from accessing the U.S. financial system, through a scheme formalized in its own bank polices that was allegedly designed to conceal from U.S. regulators and U.S. banks the involvement of sanctioned entities in certain transactions.
In addition to the civil penalties, the bank is required, among other things, to make certain improvements to its compliance program and also have an annual compliance review conducted by an independent third party.