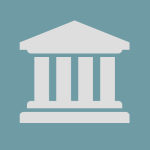 Iowa Amends its Regulated Loan Act and Consumer Credit Code
On April 15, 2019, the Iowa Governor signed House File 260 (HF 260), amending the maximum interest rate or charges permitted for certain loans under the Iowa Regulated Loan Act and implementing a permissible maximum service charge for certain loans under the Iowa Consumer Credit Code.
First, HF 260 broadens the authority of the Iowa Banking Superintendent to set a maximum rate of interest or charges permitted on certain regulated loans under the Iowa Regulated Loan Act. In particular, the authority of the Superintendent to set the maximum rate or charges will now extend to loans with the maximum unpaid balance amount of $30,000, instead of $10,000.
Second, HF 260 amends the Iowa Consumer Credit Code by allowing consumer finance lenders to collect a service charge not to exceed the lesser of ten percent of the amount financed or thirty dollars on interest-bearing consumer credit transactions. This includes, without limitation, consumer loans, consumer leases, and credit granted pursuant to a seller credit card. The consumer finance lender, however, may not collect a minimum charge upon prepayment of an interest-bearing consumer credit transaction if the lender has collected a service charge.
HF 260, according to the Iowa Legislature, is effective on July 1, 2019.