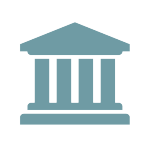 U.S. Dept. of Education Shares Proposed Regulations for Student Debt Relief
The U.S. Dept. of Education recently shared a Notice of Proposed Rulemaking aimed at improving student debt relief options for borrowers. Comments are due by August 12, 2022. The purported goal of these regulations is to enhance some of the major student loan debt discharge programs authorized by the Higher Education Act. Among other things, the regulations are geared towards helping provide potential relief to borrowers in certain circumstances, including:
Borrowers whose colleges engage in deceptive or predatory recruitment practices;
Individuals who are temporarily or permanently disabled;
Borrowers whose colleges have closed permanently;
Students whose colleges falsely certified that they were eligible for student loans, when in fact such students were not eligible for those loans; and
Public service workers who are working to receive forgiveness under the Public Service Loan Forgiveness program and whose payments or applications were previously denied, for various reasons.