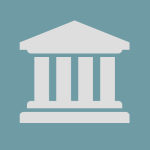 Illinois Bill Updates Responsibilities of Condo Owners and Board Managers
This past May, the Illinois Legislature passed an amendment to Section 22.1 of the Condominium Property Act, clarifying which disclosures are the responsibility of the unit's owner rather than the responsibility of the condominium's board of managers.
Under this Amendment, scheduled to go into effect January 1, 2023, a condominium's board of managers may charge a unit owner a reasonable fee of $375.00, subject to annual increase by a percentage equal to the percentage change in the Bureau of Labor Statistics' Consumer Price Index for All Urban Consumers, for gathering and producing copies of relevant by-laws, rules and regulations, as well as unit-specific disclosures sellers are required to provide prospective buyers. This amendment also shortens the length of time board managers have to provide this information from 30 business days to 10 business days from the date of when a written request is received from the seller.