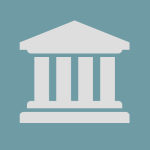 Texas Enacts Provisions Regarding Power of Sale
Texas House Bill 1470 becomes effective September 1, 2017 and amends Texas Title 2, Business & Commerce Code by adding Chapter 22.  The new section applies only to a public sale of residential real property conducted under a power of sale in a security instrument.  Among other things, the new section:
Contains definitions relating to the foreclosure process;
Sets forth requirements for trustee contracts;
Identifies required information from the winning bidder;
Obligates the trustee or substitute trustee to provide the winning bidder with a receipt and deed; and
Establishes the responsibility of the trustee or substitute trustee relative to the maintenance of the funds received at the sale.