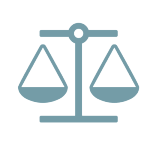 11th Circuit Rules Written Requests Must be Mailed to the Servicer's Designated Address to be Considered a Qualified Written Request
The Eleventh Circuit held that a borrower's written letter to his new mortgage servicer demanding proof of the servicer's authority to service his loan did not qualify as a qualified written request (QWR) under the Real Estate Settlement Procedure Act (RESPA) because he mailed it to the wrong address.
Section 1024.35(c) of Regulation X, which implements RESPA, allows a servicer to direct borrowers to mail notices of error (which encompasses QWRs) to a designated address.  HUD explained, in issuing the predecessor regulation that was specific to QWRs, that if a servicer designates an address for receiving QWRs, "then the borrower must deliver its request to that office in order for the inquiry to be a 'qualified written request.'"
In this case, the servicer sent the borrower a servicing transfer notice, as is required by RESPA.  The letter provided the borrower with three separate addresses to use for correspondence: (1) General Correspondence; (2) Disputes/Written Inquiries; and (3) Payment Remittance.  Instead of sending his demand to Disputes/Written Inquiries, the borrower sent the demand to General Correspondence.  The servicer did not timely provide the borrower with a certified copy of his note in its current condition, as he requested.  The borrower sued.  The district court found that the servicer had no duty to respond because the borrower had mailed his QWR to the wrong address.
The borrower appealed, arguing that the servicer did not designate a specific address because it never: (1) identified a specific address for QWRs; or (2) established a separate office solely to process QWRs.  The Eleventh Circuit found that the servicer properly designated an address for receiving QWRs because it directed borrowers to send all written requests to the Disputes/Written Inquiries address.  The Court also concluded that RESPA does not require the servicer to create a separate office solely for processing QWRs.
The entire opinion can be found here: http://media.ca11.uscourts.gov/opinions/pub/files/201615119.pdf.