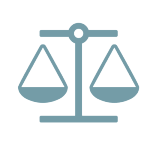 Texas Bankers Sue CFPB over Small Business Lending Rule
The CFPB was recently sued in the U.S. District Court for the Southern District of Texas over its new small business lending rule that was promulgated on March 30, 2023 (Final Rule). The action was brought by a state banking organization with over 400 member banks and a minority depository institution that primarily services Hispanic borrowers (collectively, the Texas Bankers). They seek declaratory and injunctive relief, alleging that the Final Rule is not only unconstitutional because of the CFPB's funding structure, but that it would cause immediate and irreparable harm as a result of its $40 million in initial compliance costs.
The Final Rule applies to covered financial institutions (CFIs) that originated at least 100 certain small business loans in each of the two preceding calendar years. Among other requirements, the Final Rule requires CFIs to collect and report certain demographic information on those small business loan applicants.
Under Count I, the Texas Bankers allege that the Final Rule violates the U.S. Constitution and the Administrative Procedure Act (APA) because of the CFPB's unconstitutional funding structure. Specifically, they allege that the CFPB's funding structure is impermissibly doubly insulated. At the time the Final Rule was promulgated, the CFPB's funds were not annually appropriated, and it received its funds directly from the Federal Reserve, which is outside of the appropriations process.
Under Count II, the Texas Bankers allege that the Final Rule is an abuse of discretion because it exceeds the CFPB's statutory authority. Section 1701 of the Dodd-Frank Act enumerated 13 data points for collection of demographic information, compared to the Final Rule's 81. The Texas Bankers assert that the new reporting requirements would be burdensome, resulting in approximately $40 million dollars in initial compliance costs. This in turn, would drive away small to mid-size banks from the market, undermining the express purpose of the statute, which is to increase the number of loans to minority and women-owned businesses.
Under Counts III and IV, the Texas Bankers allege that the Final Rule is arbitrary and capricious. They assert that the CFPB failed to properly address comments during the notice and comment period when the Final Rule was still a Proposed Rule. Those comments alerted the CFPB to the increased compliance costs to small and mid-size banks. Relatedly, they also assert that the CFPB failed to undertake a proper cost/benefit analysis that would consider any potential reduction of consumer access to small business loans. Instead, the CFPB used the compliance costs associated with the 13 original data points to come up with costs for the 81 current data points, acknowledging that additional costs would be passed onto borrowers in the form of higher interest rates and fees.
The case is Texas Bankers Ass'n v. CFPB, 7:23-cv-00144 (S.D. Tex. April 26, 2023).
WBK's previous coverage of the Final Rule can be found here.