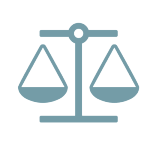 CFPB Advances Expansive ECOA Interpretation Regarding What Constitutes an Aspect of a Credit Transaction
The CFPB filed a statement of interest in a private class action lawsuit to advance an expansive reading of ECOA which provides that the prohibition on discrimination with respect to any aspect of a credit transaction covers every aspect of an applicant's dealings with a creditor.
In the suit, students at a for-profit nursing school asserted a number of consumer protection claims against the school. A subclass of Black students asserted claims of "reverse redlining" or "discriminatory targeting" under ECOA, in which they alleged that the school targeted prospective Black applicants in order to lock them into unfair student loans. The school moved to dismiss the claims on the basis that the Black students failed to identify any aspect of a credit transaction that was allegedly discriminatory based on race or any specific loan term they allege was unfair or predatory based on race.
The CFPB's statement of interest noted that ECOA prohibits discrimination "with respect to any aspect of a credit transaction." In turn, the CFPB asserted that this phrasing is broad enough to encompass every aspect of an applicant's dealings with a creditor. Based on the reading that ECOA covers all dealings, without exception, between an applicant and a creditor, the CFPB explained that the covered aspects of a credit transaction include far more than just the credit terms in the four corners of the loan contract.
Here, the CFPB asserted that this covered things like:
Misrepresenting program requirements—and consequentially, the length and cost of the program—to convince students to take out credit to pay tuition for the nursing program;
Steering students into retail installment contracts, even when other, more favorable financing options allegedly existed, and often extending these loans on the very same or the following day that the plaintiffs signed enrollment agreements with the school; and
After enrollment, imposing new grading policies and graduation requirements, which meant that students had to repeat semesters they had already taken and in turn increased the amount of time and money it took for them to complete their program.
Issues like these are more closely related to how the school marketed its program prior to anyone applying for credit, or in how the school operated the nursing program itself, as opposed to the credit transaction. Nevertheless, the CFPB asserted that they fell under ECOA's coverage of any aspect of a credit transaction.