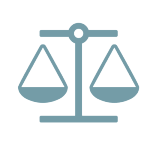 Supreme Court Vacates and Remands Second Circuit False Claims Act Holding for Reconsideration After Escobar
In a summary disposition, the Supreme Court recently vacated and remanded a False Claims Act ("FCA") decision handed down by the United States Court of Appeals for the Second Circuit. The high court ordered the Second Circuit to consider its holding in Universal Health Services, Inc. v. United States ex rel. Escobar, 136 S. Ct. 1989 (2016), which clarified the requirements of an FCA "implied false certification" claim.
As background, former bank employees brought a qui tam suit, alleging that the defendant banks made false claims by: (1) certifying that they qualified for preferential interest rates from the Federal Reserve; and (2) then borrowing money at the lower rates, despite violations of banking laws. The Second Circuit ruled that, because borrowing from the Federal Reserve was not conditional on compliance with the banking laws at issue, the implied false certification theory was not applicable. The bank employees appealed.
The Supreme Court, in remanding the suit, ordered the Second Circuit to apply Escobar. In Escobar, the Supreme Court held that whether a law or regulation specifies that payment is conditional on compliance is not determinative; what matters is whether compliance is material to the government's decision to pay a claim.
The case is Bishop v. Wells Fargo & Co., and the Supreme Court's summary disposition is available here: https://www.supremecourt.gov/orders/courtorders/022117zor_o759.pdf.