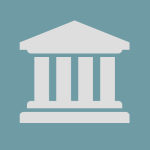 California Settles Mortgage Servicing Violations for $225 Million
A recent consent order issued by the California Department of Business Oversight ("DBO") addresses a wide array of alleged violations of state and federal laws and regulations uncovered during an extensive examination of a large mortgage lender/servicer. The consent order includes a borrower "relief package" valued at $225 million and covers a period of examination from January 2012 through June 2015. During that period, the company serviced more than 531,000 California loans.
The company did not formally admit the alleged violations outlined in the DBO's consent order. However, the servicer agreed that "the facts and violations" recited in the order could be taken as true without further proof in any subsequent bankruptcy proceeding or civil litigation.
The $225 million settlement amount has three components: 1) a cash payment of $25 million to borrowers as restitution, and to the DBO for penalties, costs and fees; 2) debt forgiveness of $198 million through loan modifications on first and second lien residential mortgage loans to California borrowers; and 3) a cash payment of $2 million allocated to 3,127 California borrowers who previously submitted claims against the company for untimely loan modification notification letters.
In January 2013, the DBO began a routine regulatory examination of the company to ensure compliance with the California Residential Mortgage Lending Act ("CRMLA") and California Homeowner's Bill of Rights ("HBOR"). The HBOR is a set of amendments to the California Civil Code that became effective on January 1, 2013.
The consent order alleges the company repeatedly failed to timely and fully respond to DBO's requests for loan information and company documents requested during the examination. Several administrative orders were issued, and ultimately, an administrative action was filed in October 2014.
In January 2015, the DBO resolved the action with an initial consent order that, among other things, prohibited the company from acquiring new California servicing rights, set up a third party servicing and compliance review audit, and required the company to submit a corrective action plan. However, the new consent order indicates the company "grew its business aggressively" during the review period without implementing sufficient compliance and management procedures.
Under the terms of the new order, the company is permitted to begin servicing California mortgages once again, contingent on payment of the $25 million cash portion of the settlement.
The loan file compliance review following the initial consent order uncovered numerous alleged violations of the CRMLA and HBOR, the Servicemembers Civil Relief Act, as well as RESPA, TILA and FCRA, among others. Examples of the state law violations include failure to adequately notify borrowers about loan modifications and to comply with foreclosure notification requirements. Examples of federal violations include failure to reduce monthly interest rates to six percent for California active duty personnel, to provide borrower escrow account analyses and accurate delinquent payment amount information, and to report corrected borrower information to credit reporting agencies.
With regard to loan modification requirements, the DBO identified deficiencies in the company's operations that caused untimely letters to borrowers regarding loan modification requests. In some instances, letters were mailed to borrowers so late that it jeopardized their eligibility for modifications. This impacted more than 22,000 California borrowers, 3,127 of whom made previous claims to the company for compensation.
The current order requires the company to implement an extensive remediation program for the remaining borrowers whose loan modifications were impacted by its delays in sending time-sensitive letters. Redress is to be provided to over 19,000 borrowers who have not already submitted claims. Other features of the consent order include continued monitoring of the company's servicing operations and the appointment of a third-party administrator to manage the debt relief and borrower restitution provisions of the settlement.
The order can be viewed here: http://www.dbo.ca.gov/Press/press_releases/2017/Ocwen%20Consent%20Order%20Final%2002-17-17.pdf.
Weiner Brodsky Kider regularly represents mortgage servicers nationwide in connection with state and federal regulatory examinations.