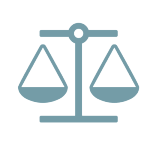 Supreme Court Rejects Agency's Attempt to Change Longstanding Interpretation of FLSA Exemption Without Explanation
The U.S. Supreme Court recently refused to accord Chevron deference to a Department of Labor (DOL) regulation, which removed an exemption historically recognized by the agency under the Fair Labor Standards Act (FLSA). The agency failed to give adequate justification for changing its longstanding policy position, and the industry had relied heavily on the agency's prior opinion letter.
Under the FLSA, employers are required to pay overtime to employees who work more than 40 hours per week unless those employees are "exempt." In Encino Motorcars, LLC v. Navarro, current and former service advisors of an automobile dealership sued their employer for overtime wages they claimed they were owed. The dealership disagreed, contending that the employees fell within an FLSA exemption from overtime pay for certain employees who sell or service automobiles.
The FLSA exemption at issue was enacted by Congress in 1974 and exempted "any salesman, partsman, or mechanic primarily engaged in selling or servicing automobiles, trucks, or farm implements." Rather than proceed with formal rulemaking, the DOL issued an informal opinion letter in 1978 stating that service advisors could be considered exempt, a position later confirmed in a 1987 DOL handbook. Much later, in 2008, the DOL decided to proceed with rulemaking and issued a notice of proposed rulemaking in order "to revise its regulations to accord with existing practice by interpreting the exemption in [the FLSA] to cover service advisors." In a surprising move, however, the DOL issued a final rule in 2011 that took the opposite position, i.e., service advisors were not exempt under the statute. The DOL gave "little explanation" for its drastic change of interpretation.
The Encino case reached the U.S. Court of Appeals for the Ninth Circuit where that court gave Chevron deference to the DOL's newfound interpretation. The Supreme Court granted certiorari to resolve a circuit split on the issue.
As an initial matter the Supreme Court explained Chevron deference: "In the usual course, when an agency is authorized by Congress to issue regulations and promulgates a regulation by interpreting a statute it enforces, the interpretation receives deference if the statute is ambiguous and if the agency's interpretation is reasonable." While the Court recognized that agencies can change existing policies, they must "provide a reasoned explanation for the change" and "be cognizant that longstanding policies may have 'engendered serious reliance interests that must be taken into account.'" The Court concluded that the 2011 DOL regulation "was issued without the reasoned explanation that was required in light of the Department's change in position and the significant reliance interests involved" and, thus, could not "carry the force of law."
Weiner Brodsky Kider PC regularly advises clients in connection with notice-and-comment rulemaking and challenges to agency actions.